Gate Furniture has partnered with several financial services companies to offer our customers a lot great financing options.
Credit Challenged and Need Financing?
Gate Furniture has partnered with Snap Finance, a lease-to-own provider, to offer you accessible financing even if you're credit is not so stellar. It takes just seconds to get an answer.
Apply Online
Shop online and directly apply for Snap lease-to-own financing, once approved, select Snap Checkout to checkout.

Apply In-Store
Simply stop by at our store to apply in-person or use your online approval to use at any of our store locations where Snap is available.
Simple
Easy application process. Know in seconds if you've been approved!
Convenient
All credit types welcome. Snap believes you're more than your credit score.
Flexible
Snap offers flexible payment options, with no hidden fees.
Why Snap?
Snap is a lease-to-own financing provider that empowers credit- challenged shoppers with the buying power to get what they need now. Snap was founded on the principle that financing should be accessible to everyone.
Snap Has Your Back
Snap believes in transparency, so you'll know up front the cost of your lease. Snap offers a 100-Day option, which offers a considerable reduction in the overall cost of your lease.
--------------------------------------------------------------------------- 
---
- High approval rates
Don't let credit issues stop you from buying what you want. With Koalafi's high-tech, innovative decisioning and 82% approval rate, there's a good chance you'll be instantly approved for financing, even if your credit score is low.
Once you complete the Koalafi Online Application, you will get an answer instantly.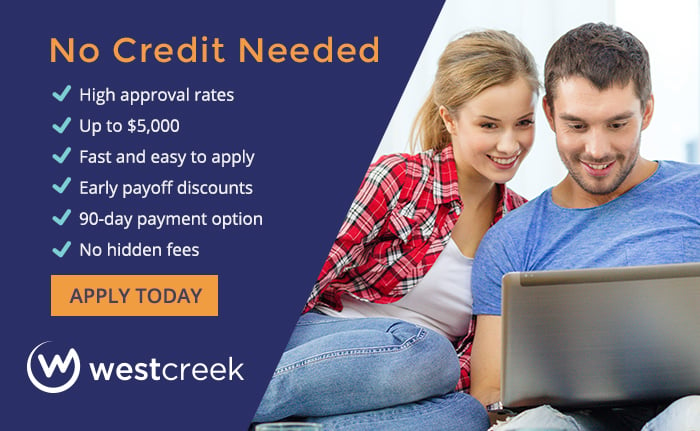 ---
As easy as 1-2-3. No credit needed.*
A three-digit number doesn't tell your story. That's why every Progressive Leasing approval is NO CREDIT NEEDED.
*Progressive Leasing obtains information from credit bureaus. Not all applicants are approved
 Convenient, automatic payment options: Get paid weekly, every other week, or monthly? Easy payment options and automatic withdrawals accommodate your payday schedule.
 To apply you will need:
Social security number or ITIN
Bank account details: Checking account & routing number
Credit or debit card
Government issued photo ID
To be 18 years or older
 Once approved, go shopping at your favorite stores
Take your merchandise home same day or arrange for delivery
Simple, automatic payments. Schedule your payment around your paydays
Costs

:
The standard lease-to-own agreement offers 12 months to ownership and could cost more than double the cash price
Initial payment:
The initial payment is the first lease-to-own payment and is part of the 12-month lease-to-own total cost
Early purchase options:

 
In addition to acquiring ownership by making all scheduled payments, you may exercise one of Progressive's early purchase options, as described in the Lease. 
Customers are automatically enrolled in the standard Lease agreement that auto-renews for up to 12 months. 
You can follow the steps required to set up or exercise the 90-day purchase option (Standard agreement offers 12 months to ownership. 90-day purchase options cost more than the retailer's cash price (except 3-month option in CA). To purchase early, call Progressive at 877-898-1970 or visit the website, progleasing.com. 
------------------------------------------------------------------------------------------------------
Option 4 – Synchrony HOME Credit Card (Online Application)
Enjoy promotional financing with a Synchrony HOME Credit Card!*
Synchrony HOME offers

purchasing power with one card

Accepted at thousands of retailers from furniture,

decor, appliances and more
6, 12, 24 Months Promotional financing available* ….on purchases of $299 or more with your Synchrony HOME Credit Card.
*Subject to credit approval. Minimum Monthly Payments required.
Deferred Interest Promotions
 "No Interest if Paid in Full"
Minimum monthly payments are required, which may or may not pay off the promotional purchase by the end of the promotional period. This means in order to pay the promotion in full before the end of the promotional period, the cardholder may need to pay more than the minimum monthly payments.
If monthly payments are made by their due dates and the purchase is paid in full within the promotional period, interest is not assessed on the promotional purchase.
Reduced Interest Promotion
"Fixed Pay"
A reduced interest rate is charged on the promotional purchase, regardless of the length of promotion
Monthly payments on promotional purchase are the same every month
------------------------------------------------------------------------------------------------------
Helping you create the home you've always wanted! Get your items now and pay overtime! Great American Finance offers up-to 12 months deferred interest for qualified buyers!
Same As Cash Options
Requires credit approval
Revolving line of credit with our store
Apply online or in store today
Get a response right away
If qualified, call store for approval amount
Have Questions? Call Great American Finance Company at 312-332-7119